Dining Room Trends for 2023
In 2023 your dining room will see renewed purpose as a place to gather with your closest friends and loved ones.
To inspire new life in your formal dining space, we show you dining room trends they expect us to see in 2023. From unexpected lighting to classic woodwork, here are six trends to freshen up your dining room.
Rich, dark wood tones will be the star of dining room designs. Darker wood harkens to a traditional style.
Dining rooms can be functional, but don't let that stop you from having a little fun with the design.
A modern and glamorous space with unexpected yet practical pieces but worthy of memorable dinner parties.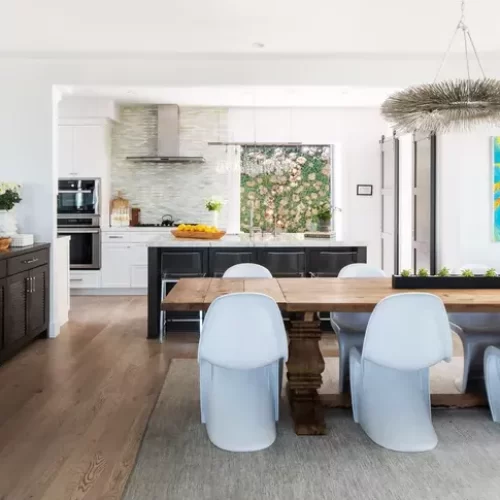 Dust off your cookbooks and brush up on your hosting skills.
2023 invites numerous dinners and space to share for a long time, and what better than everyone around a large table and comfortable seats that allow hours of enjoyment and company
Take a New Approach to Light
The illumination of dining rooms with billiard and pendant lights is a growing trend in modern interior decoration. These lights provide a unique and attractive light that fits perfectly with the atmosphere of an elegant and contemporary dining room.
The benefits of open floor plans include a greater sense of spaciousness and brightness, greater flexibility in the distribution of furniture, and better communication and connection between the people who occupy the different spaces.
Renovating home spaces is always necessary, Countertops Specialist can support you in any of them with the best natural stones