Find Your Perfect

Countertop
Discover the Highest Quality Quartz, Granite, Marble and Porcelain Countertops with exquisite design and maximum durability at competitive prices. We guarantee the fast and efficient installation of your new countertop.
With over 28 years of experience, Countertop Specialist is your go-to for custom-made Quartz, Porcelain, and Natural Stones Countertops of the highest quality.
Our competitive prices and fast, efficient installation guarantee your satisfaction.
Under the direction of our esteemed Director, Jorge Taborda, we complete each project to the highest standards for beautiful end products and happy customers.
We are proud to manufacture and install all of our countertops without intermediaries, ensuring the best prices, the highest quality standards, and fast response times. We guarantee that you will have the ideal countertop: beautiful, durable and easy to maintain.
Let us know your wishes, type of stone and other details, to make a budget of unbeatable conditions
We know all the trends as well as which stone, colors or manufacturers match your needs! We'll help you design it or follow your lead. Then, we meticulously measure to ensure your satisfaction.
With 28 years of experience, you can relax and know we'll install your new countertops quickly and beautifully with as little disruption as possible. We're attentive to the details so you don't have to be.
We simplify the process to make your life easier. Leave everything in our professional hands
Residential
We are specialists in countertops for your kitchen and bathroom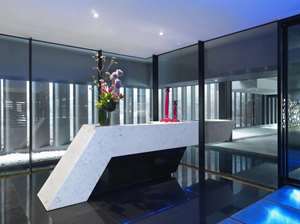 Corporate
Improve your presence in your company, highlight your good taste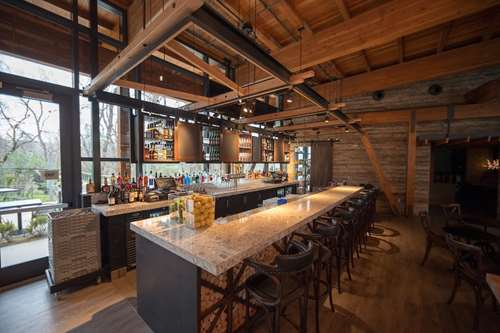 Restaurant
Dazzle your customers in your facilities with our countertops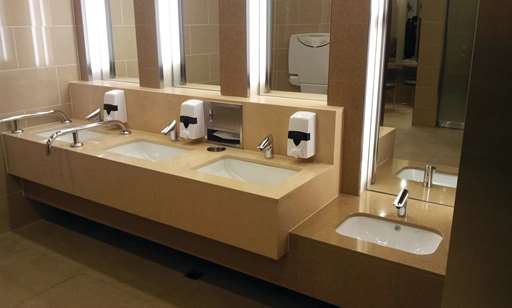 Commercial
We offer you special plans for businesses
We've been fabricating and installing countertops for over 28 years. From small remodels to large multi-unit apartments, restaurants, schools or commercial buildouts. We're prompt, precise, professional and committed to bringing your vision to life.
We show you some of our work. 100% satisfied customers
Countertops Specialist did an excellent job with our countertops! Selection was easy and they had many options to choose from! Installation was perfect and fast!
Shelley Soanes
2023-07-29
We are very happy with the service and installation we received from Countertop Specialists. They were able to give us an estimate promptly, they came for the installation in the time period they said they would, arrived on time with a crew and completed the job efficiently and beautifully. Ula was able to steer me to the most beautiful quartz that totally matched my backsplash - as this was a countertop replacement. They have lots of product in their yard which was the reason I thought to check them out. I have no hesitation to recommend this company for your countertop needs.
Godisknocking 777x7
2023-07-25
Top notch service from the sales personnel to measuring at our house to workmanship and installation. Clearly the best countertop company in the Okanagan. These guy's know there craft. There installation time from measuring day is 2 to 3 weeks and your tops are installed. That's almost unheard of in our area most companies are 2 to 3 month's out. I can't say enough good things about these guy's. Ask for Eugene he knows his stuff. 👍
Great experience.. the good people made it easy It was done quickly and it looks really nice Highly recommend
Very good job, everything went perfect.
love my new counter tops! excellent service! Eugene was fantastic helping to select the right counter top and following up with all my questions, highly recommend this company! all positive to deal with, the installers were fast, efficient, and cleaned up! Thank you!
Bonnie Wolfenden
2023-07-11
Amazing how fast they installed. From first day looking at quart counter choices to install was 8 days. So fast , great team to work with.
I am very happy with the finished product and the professionalism of the installation crew. They took the time to remove their shoes and install a protective mat on the floors before starting work. When they left all trace of the installation materials was removed. You delivered the product you promised, in the time frame you promised, and at the price we agreed upon. This is rare in today's world. Thanks again, Ivon.
Shannon Stevenson
2023-06-29
Gorgeous countertops, professional installation and incredible commitment to customer satisfaction! Affordable pricing and very efficient. So happy with my kitchen and bathroom. Ula really took the time to ensure I was able to achieve exactly what I wanted within my budget! Highly recommend!
Information, care tips and everything you need to know about the dream materials you want/have on your countertops
Vintage Bathroom Ideas Unlocking Vintage Elegance: Inspiring Ideas for a Timeless Bathroom" The furniture in your bathroom deserves the same attention as …
White or Colored Kitchen White or Colored Kitchen: Pros and Cons of Each Option Do you prefer the purity of white or …
Red in interior design: walls and rooms. Embracing the Radiance of Red in Interior Décor Allow the captivating allure of red décor …