Red in interior design: walls and rooms.
Embracing the Radiance of Red in Interior Décor
Allow the captivating allure of red décor to enrapture your senses. Whether you seek a warm, rustic ambiance or a bold, powerful statement, finding your perfect shade of red is a journey of discovery. Are you drawn to warm hues and natural woods? A warm red may be your ideal choice. If your penchant leans toward decorating with grays, blacks, and whites, then a cooler shade of red is your go-to option.
Red décor is perfect for adding that powerful touch, whether it's an accent wall, a piece of furniture, or a door. Do not shy away from infusing red into your living spaces. The key lies in finding the right shade of red paint that complements your space harmoniously.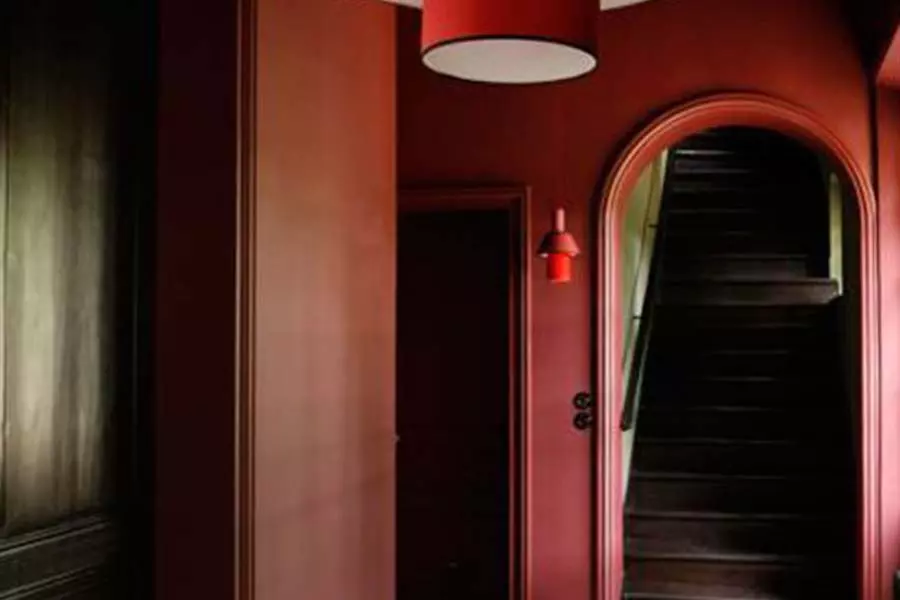 If you're a fan of 'true red,' you can incorporate it as an eye-catching detail, seamlessly blending with warm and neutral tones.
Deeper reds bordering on brown offer versatility and balance, capable of accentuating both cool and warm colour palettes. It evokes the classic essence of red.
Raspberry tones, warm and inviting, are ideal for a foyer or a front door, adding an inviting and popular touch to your entrance.
A slight shift towards orange on the colour wheel gives red more versatility, resulting in a vibrant coral shade. It's perfect for creating a warm ambiance while exuding a sense of fun and cheerfulness.