Experience the timeless beauty and unmatched durability of natural stone countertops with our collection of premium marble and granite, all with competitive pricing and fast, efficient installation.
Get the perfect Granite or marble countertop

with Us
Our team of countertop experts has the experience you need to help you find the perfect option for your home. We offer a wide variety of high-quality granite and marble countertops, each with its own unique features, colours, and prices so that you can choose the best option for your style and budget.
Plus, our commitment to quality and customer service is unmatched. We offer a quality guarantee on every granite and marble countertop we install. Our team is available to answer any questions you have and ensure that you are completely satisfied with your new countertop.
A

NATURAL SURFACE

RESISTANT AND ELEGANT
Both granite and natural marble are one of the most used materials in kitchens and bathrooms due to their quality and hardness. Although it is true that each of them separately offers certain different characteristics, depending on their geological origin and composition, both types of stone are spectacular, and we anticipate that both will be a commitment to elegance!
Granite for its hardness and marble for its touch of distinction, both noble materials are the most used option for high-design countertops.
We can help you get the best Granite slabs for your new kitchen, bathroom, or countertop. Our online catalogue is designed to help you find the granite slab colours you like.
We can help you get the best Marble slabs for your new kitchen, bathroom, or countertop. Our online catalogue is designed to help you find the Marble slab colours you like.
WE WILL RESPOND TO YOU IN JUST A FEW HOURS.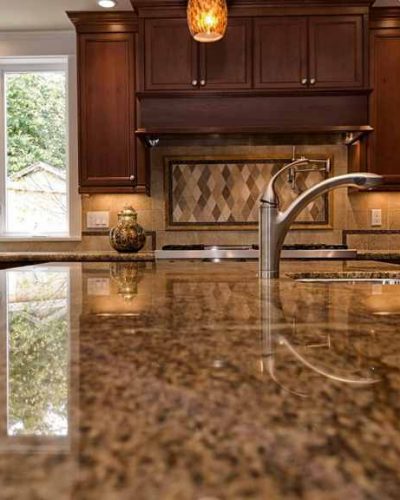 Countertops Specialist did an excellent job with our countertops! Selection was easy and they had many options to choose from! Installation was perfect and fast!
Shelley Soanes
2023-07-29
We are very happy with the service and installation we received from Countertop Specialists. They were able to give us an estimate promptly, they came for the installation in the time period they said they would, arrived on time with a crew and completed the job efficiently and beautifully. Ula was able to steer me to the most beautiful quartz that totally matched my backsplash - as this was a countertop replacement. They have lots of product in their yard which was the reason I thought to check them out. I have no hesitation to recommend this company for your countertop needs.
Godisknocking 777x7
2023-07-25
Top notch service from the sales personnel to measuring at our house to workmanship and installation. Clearly the best countertop company in the Okanagan. These guy's know there craft. There installation time from measuring day is 2 to 3 weeks and your tops are installed. That's almost unheard of in our area most companies are 2 to 3 month's out. I can't say enough good things about these guy's. Ask for Eugene he knows his stuff. 👍
Great experience.. the good people made it easy It was done quickly and it looks really nice Highly recommend
Very good job, everything went perfect.
love my new counter tops! excellent service! Eugene was fantastic helping to select the right counter top and following up with all my questions, highly recommend this company! all positive to deal with, the installers were fast, efficient, and cleaned up! Thank you!
Bonnie Wolfenden
2023-07-11
Amazing how fast they installed. From first day looking at quart counter choices to install was 8 days. So fast , great team to work with.
I am very happy with the finished product and the professionalism of the installation crew. They took the time to remove their shoes and install a protective mat on the floors before starting work. When they left all trace of the installation materials was removed. You delivered the product you promised, in the time frame you promised, and at the price we agreed upon. This is rare in today's world. Thanks again, Ivon.
Shannon Stevenson
2023-06-29
Gorgeous countertops, professional installation and incredible commitment to customer satisfaction! Affordable pricing and very efficient. So happy with my kitchen and bathroom. Ula really took the time to ensure I was able to achieve exactly what I wanted within my budget! Highly recommend!