Interior lighting has become one of the main aspects of home decoration and design today. We will introduce you to some types of lighting that will set the style in this 2023, from glamorous Art Deco lamps to neon signs and fantastic moon-shaped Lamps.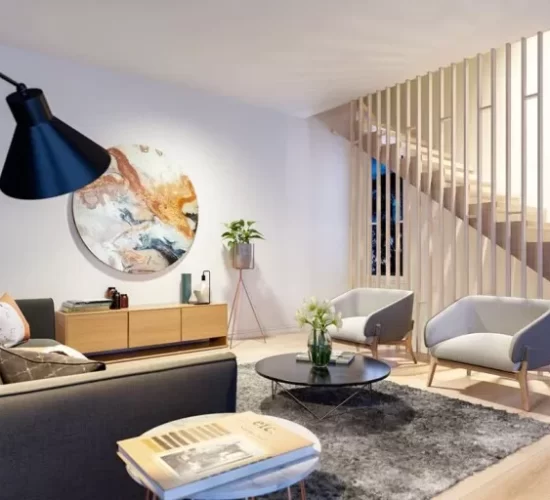 Given the different light effects that can be given to rooms, we can easily find an effect that gives our interiors greater appeal as well as greater comfort.
Lighting can be very useful to create a focal point that highlights a detail that is of interest to us; for which we can count on a wide variety of proposals that come from the hand of wall, ceiling or table lighting, depending on the effect we want for our home.
On the shelves, the dichroic lights do a fantastic job of highlighting the content of each stand. They are an excellent option for illuminating shelves as their design allows for precise and focused lighting.
In this image, the lighting fixtures are highlighted horizontally on the ceiling, at the height of the table, while the wall lamps are protected by solid shades that force the light to come out vertically, generating a very attractive effect.
The Lighting in Living Rooms and Dining Rooms
The lighting in living rooms and dining rooms is essential for creating a comfortable and inviting atmosphere. One effective way to achieve this is by layering different types of lighting, such as overhead fixtures, table lamps, and wall sconces. Overhead lightings, such as chandeliers or pendant lights, can provide ambient light to the entire space, while table lamps and floor lamps can be used to create task lighting for activities like reading or dining